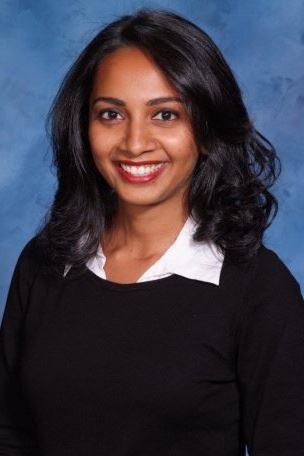 Dr. Priyanka Karamchandani was born in Nigeria and lived there for a little over the first decade of her life. At the age of 12 she began attending boarding school in India and learned the language and culture of her heritage.
On completion of high school, she remained in India to attend dental school, and earned a Bachelor of Dental Sciences (BDS) degree in 2011. She then practiced for a year. Following that year in private practice she was admitted to the NYU College of dentistry in New York and received her Doctor of Dental Sciences (DDS) degree in 2016.
She has been involved in a variety of continuing education and volunteering activities and strongly believes in providing comprehensive care for her patients.
Dr. Pri's past experience in US, Africa and Asia have taught her how to adapt to situations, and to be sensitive and caring.
In total, she brings a solid set of skills in dentistry with a positive attitude and a pleasing smile.