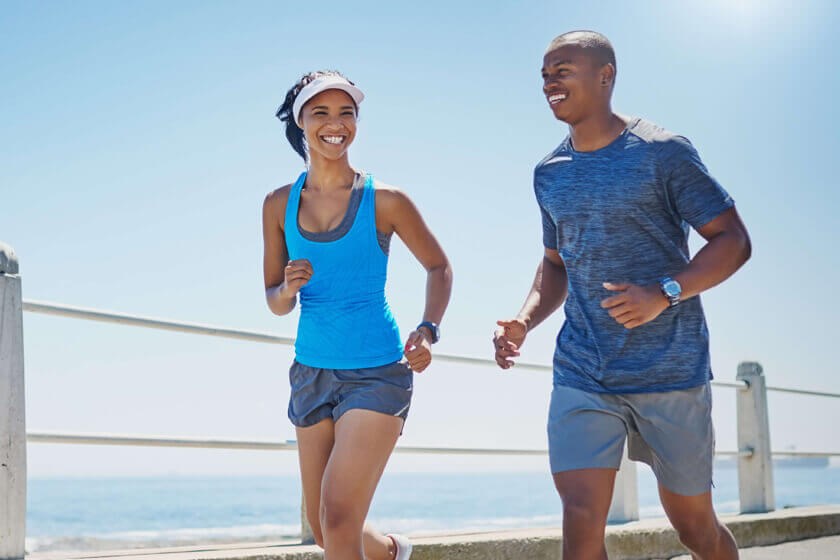 Most individuals grasp the significance of having a clean, gorgeous smile. For several men and women, a smile could be an extension of a friendly attitude, but others could think of it as a tool to show delight when they're around their peers. If you maintain a smile that is both clean and cosmetically appealing, attaining a healthy lifestyle could be much easier. Oral health can influence several aspects of overall wellness, varying from comfortable biting and chewing functions to your overall bodily health, as well as the emotionally driven elements of self-confidence. Because of this, the caring staff at Gulf Breeze Dental Care endeavors to help each of our patients attain a luminous, lovely smile that encourages an improved lifestyle. If you have questions about how your personal dental and overall physical health may be linked, we invite you to browse this article and discover a couple of the ways in which benefitting from a healthy lifestyle commonly starts with your dental wellness.

DENTAL WELLNESS MAY AFFECT ANYONE'S TOTAL HEALTH
A number of League City, TX patients can be amazed to find out that specific oral conditions, along with the overall health of their smile, can have a significant effect on the general physical health of their entire body. Some problems like missing or chipped teeth and an uneven jaw might affect a person's ability to munch on certain foods, talk with ease, or smile with self-assurance. A rising number of studies are also outlining a potential link between gum disease and multiple other physical health conditions, including cardiac disease, type II diabetes, memory loss, stroke, and different variations of cancer. Having a smile that's in good condition could help you benefit from an elevated daily life and decrease your risks of developing a number of general wellness concerns.

UNDERSTANDING THE PSYCHOLOGICAL INFLUENCE OF A HEALTHY SMILE
More than manifesting in physical effects throughout the whole body, the wellness of the smile might also have a notable influence on your self-assurance and emotional health in general. A smile that looks visually pleasing and feels healthy encourages optimistic emotions and gives individuals the confidence to laugh and speak to others without anxiety. For many people, smiling could make the face look more beautiful and allow someone to feel more content and fresher. Many recent studies showcase the clear emotional benefits of smiling. As a matter of fact, it's been revealed that smiling may increase joy and overall physical wellness. When you have a clean, luminous smile that you're confident in, you could be likely to smile more often, further elevating your overall wellness.

GETTING REGULAR DENTAL CARE IS CRITICAL TO ATTAINING LONG-TERM ORAL WELLNESS
To ensure that your smile stays visually appealing and feeling healthy, it's vital to receive routine preventive treatments and evaluations from an experienced League City, TX dental team. When performing comprehensive treatments during these visits, we will keep an eye out for any indications of oral illnesses that could require intervention to maintain a fresh and bright smile. The buildup and tartar that harden on the enamel have dangerous bacteria, which may result in damage and gum infections. When you have your teeth cleared of plaque twice-yearly, you can lessen your chances of needing extensive oral services and developing illnesses that result from gum disease. Dental issues could also be diagnosed and treated early on, creating a more efficient approach to improving your oral wellness. Getting routine preventive care is an important aspect of ensuring that your smile is clean each year.

CREATE A RELIABLE ENVIRONMENT FOR YOUR SMILE TO FLOURISH
Even if your teeth is bright and your gum tissue properly frames your teeth, the wellness of your smile extends past its outward appearance. Indeed, it's never enough to merely make sure that the aesthetic appeal of the smile stays in good condition. Instead, the underlying framework of the mouth should also be well-maintained to encourage long-term oral health. Some dental problems form in regions of the mouth that are to access. Individuals can give their smiles a hygienic foundation by routinely taking care of their dental issues, such as periodontal disease, which impacts the jawbone and tissues that keep the teeth in position. Because periodontal disease has been traced back to other physical health concerns, treating this illness as early as possible could promote improved dental and total wellness.

CHOOSE A DENTAL PRACTITIONER WHO FULFILLS YOUR PERSONAL AIMS
The most effective way to make sure that your teeth are in good health is to trust a dental practice that will manage your personal dental wellness requirements. Our skilled dentists in League City, TX are happy to provide a wide range of preventive and restorative dental alternatives to allow you to achieve the smile you have always dreamed of and keep it healthy for the future. When you need regular oral care for health upkeep or require more extensive services to enhance your dental wellness, it's vital to choose dental practitioner who will give comprehensive care to encourage your future dental and overall health.

Gulf Breeze Dental Care is committed to improving the dental health and overall lives of the wonderful people we are proud to serve. We ask you to get in touch with our team to discover more about the ways we can help you achieve the radiant, fresh smile you're worthy of. Patients who have particular cosmetic aims for their smile or more serious oral health problems should contact our staff and hear about your options for care. In regard to your general physical wellness, it's never too late to start on the journey that supports a happy smile as well as an improved lifestyle.