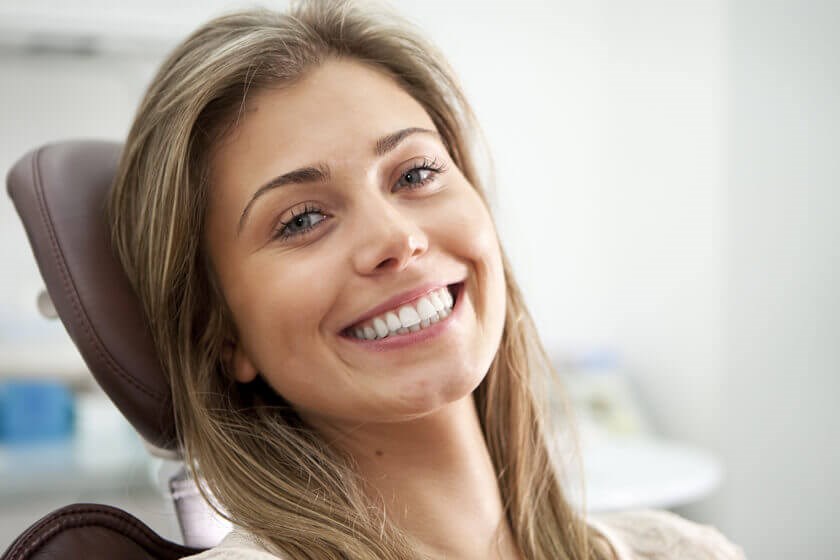 Most men and women dream about having a gorgeous smile. Dentist-performed teeth whitening is a popular corrective dental procedure due to its many advantages.
Store-bought teeth whitening kits cannot equal the stunning aftereffects of dental teeth whitening.
Customized Care And Outcomes
Usually, in elective dental treatments, the same approach will not work for each unique case. Individuals' goals and demands are quite diverse. Oral practitioners use their training and skill while examining teeth to establish the reasons behind any discoloration.
Further, the dentist will consider previous and future aesthetic dentistry procedures you plan to get that might influence your desired end result.
For instance, it might be wise to delay receiving new dental crowns and ceramic veneers. This can help your dentist to construct crowns and veneers that complement the shade of your expertly lightened natural teeth.
Dental stain removal can be relatively harder for individuals who already have veneers or crowns. Due to the fact that whitening sessions cannot erase discoloration on dental crowns or veneers, it may be necessary for your dental practitioner to apply a few different procedures to make sure that all of your teeth are the same tint.
During this consultation, the dental practitioner will create an individualized whitening process that is appropriate for you. The dentist should also determine the amount of stain-removal sessions needed to achieve the most effective outcomes.
Professional-strength Bleaching Products
At-home teeth lightening products generally have a nominal amount of lightening active ingredients compared to whitening processes utilized in most in-office teeth whitening.
In addition, clumsy tooth trays and annoying gel might provide uneven outcomes and usually only whiten teeth one shade per session. Prior to an in-office teeth whitening treatment, clients can select the exact color of whiteness they want to obtain.
At Gulf Breeze Dental Care in League City, TX, our group offers hour-long laser teeth whitening sessions using a technique called ZOOM.
ZOOM features an exclusive gel containing hydrogen peroxide that is put on every tooth one at a time. This patented gel is stimulated by a diode laser, which enters the tooth and enhances the dulled enamel. This technique could lighten your teeth from 6 – 10 shades. Dental professionals suggest that people who undergo laser teeth whitening treatments schedule in-office cleanings two times every year. A professional cleaning should help remove additional surface discoloration and help your teeth continue to be healthy.
Enhanced Relief
Sometimes, those who try drugstore teeth whitening solutions might experience tooth sensitivity after they use them. This could happen if the hydrogen peroxide penetrates the enamel of the teeth or if they use whitening solutions with ill-fitting application devices that inflame the soft oral tissue. The experienced dental professionals at Gulf Breeze Dental Care in League City, TX take fastidious steps to avoid these complications.
In each ZOOM laser whitening session, the gums and lips are covered to guarantee that any whitening ingredients are applied to just the teeth. Then, your dental professional will administer the lightening solution to every single individual tooth. To protect the sensitive eyes from the light from the laser, patients receive protective safety glasses. While the technique is very comfortable for most men and women, an anesthetic can be requested to ease any anxiety or to reduce the gag reflex.
Healthier, Speedier Treatments
Even though store-bought bleaching kits generally do not result in safety issues for the majority of consumers, repeated attempts to bleach and illuminate teeth without guidance from a dentist might create chronic tooth problems from sensitivity to extreme temperatures.
Because it could take multiple weeks or possibly months to attain noticeable outcomes with at-home tooth brightening materials, for example, strips, toothpaste, or gels, sensitivity might become a problem. Particular products might fail completely to generate a brighter smile. Professional teeth lightening treatments are conducted by dental professionals to let individuals feel comfortable and make sure that the gum tissue and tooth enamel are protected during the procedure.
Long-term Outcomes
In addition to the numerous other advantages, the results of in-office teeth bleaching techniques last much longer relative to at-home tooth whitening kits. At Gulf Breeze Dental Care located in League City, TX, after their ZOOM laser teeth whitening treatment, patients receive an at-home kit that includes the whitening agent and custom mouth pieces. These kits should be applied twice a year to help maintain the healthier look of your teeth.
At Gulf Breeze Dental Care, our crew advises forming good oral hygiene routines by consistently brushing and flossing any time you eat and before sleeping.
Just after your whitening and for at least 24 hours, we advise patients to abstain from consuming any stain-inducing foods, for example, food coloring dye, and drinks like colas. Anytime it's convenient, use a paper straw for drinks that can stain the teeth.
Improved Self-esteem and Attitude
Newly lightened teeth will produce much more than just a pretty smile. Most people express having heightened positive attitudes after their teeth whitening, which causes them to grow more and more outgoing and function better in professional contexts, as well as in important social situations.
Plus, data regarding the effects of tooth lightening has revealed that men and women with healthier gums are inclined to have better intellectual aptitude in contrast to those afflicted by periodontitis (gum disease). Lightened teeth can also erase years off of your face and help you seem younger.
Trust The Pros to Boost Your Smile's Attractiveness
The positive effects afforded by in-office teeth bleaching treatments like ZOOM laser teeth whitening and many other in-office procedures are unparalleled in their power to noticeably revamp a patient's smile and, at the same time, raise self-assuredness. We invite you to contact Gulf Breeze Dental Care and schedule an exam with our talented League City, TX aesthetic dental professionals, who can help you in developing a truly stunning smile.