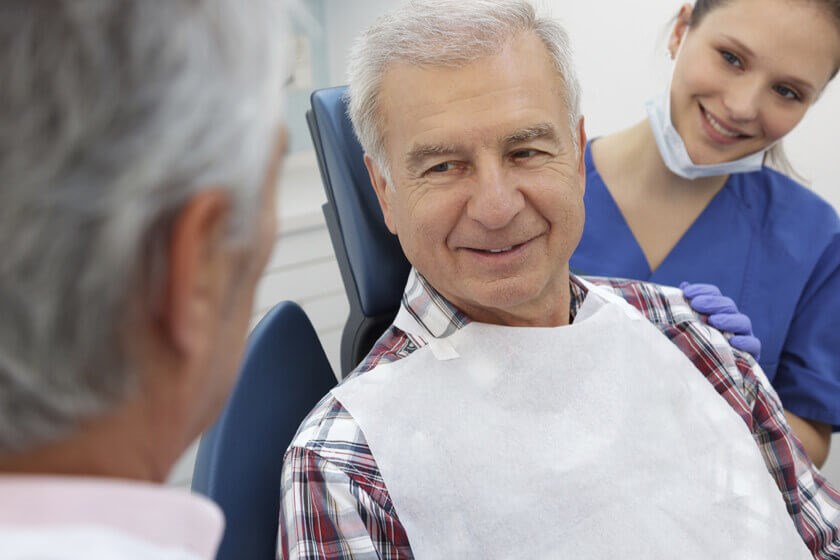 A person's frame of mind, mood, and wellness can be positively impacted when they smile. Nevertheless, when you're insecure about your smile, you probably won't feel self-assured when showing it with friends and family. The team at Gulf Breeze Dental Care aims to help people appreciate the appearance of their teeth by offering efficient and modern oral options to better the look and health of their smile. Those who usually obscure their teeth when they smile and even people who just believe that their oral care could improve—can speak to our team and find out about their options for modern oral treatments. Whether it's regular dentistry to more complex treatments, we respond to the different needs of our clients with friendly and attentive approaches. We invite you to explore this post and find out more about how today's dental solutions could improve an expansive range of issues to enable you to attain your most radiant smile.
REALIZING THE IMPORTANCE OF ROUTINE DENTAL HYGIENE
Every person should be able to have a smile that's beautiful, healthy, and confident. A vital part of receiving and maintaining a hygienic smile is through routine dental care from a dental practitioner committed to your oral wellness. Getting your teeth professionally cleaned a minimum of two times per year can decrease plaque, buildup, and yellowing, create fresher breath, and lower your chances of developing decay and weaker gums. Annual dental checkups enable our dentists to detect and address abnormalities as they develop, frequently saving you from more extensive types of procedures and higher expenses in the future. Even simply remembering to perform routine brushing and flossing habits should go a long way toward making sure that your smile is as glowing and healthy as it can be. Routine dental treatment plays a very critical role in sustaining excellent oral wellness in the present and well into the future.
ADVANCED DENTAL PROCEDURES FOR AN ATTRACTIVE AND CLEAN SMILE
Although loose, misaligned, or damaged teeth usually leave people feeling ashamed of their smiles, addressing these issues commonly reduce difficulties with eating, talking and, additionally, their ease of living. Receiving dental care on a routine schedule, or if you develop specific oral wellness needs, could help you get a clean, glowing smile. If there are problems with your smile that displease you, or when you have other concerns regarding the look and condition of your teeth, care from our staff might be just the solution you need to improve your oral wellness. Below, you can read about some of the best modern oral care services available from our credentialed League City, TX dental care providers.
Tooth-colored fillings will preserve teeth that are impacted by cavities.
Teeth that contain cavities or various other kinds of deterioration can impact the condition of your smile. To treat tooth decay, our team is proud to perform tooth-colored composite resin fillings that reconstruct the compromised area inside the tooth. The filling then fuses nicely with the remainder of the tooth. Composite resin fillings are effective and durable and seem just like natural enamel.
Caps are applied for a number of unique conditions.
Crowns, also called caps, are restorations that entirely cover and restore the support, health, and appearance of specific teeth that have decay, cracks, or different types of damage. At our office in League City, TX, our dental team implement durable porcelain, ceramic, and different materials to custom-craft dental crowns as well as elevate effectiveness and appearance. Tooth caps may address both aesthetic and corrective concerns to help the beauty and wellness of your teeth.
Dental implants are the current "gold standard" for tooth restoration.
Having a gap in your smile because of a missing tooth can usually impact how you chew. It can also lessen your willingness to smile, laugh, and speak with others. Fixed dental implants take the place of absent teeth by delivering the visual effects, effectiveness, and feel of real teeth. Talk to our staff about your many tooth replacement alternatives and let us help you judge if dental implants can improve the quality of your oral health.
People can get access to teeth alignment services at any age.
Uniform teeth are typically more attractive and simpler to brush and floss. This oftentimes makes them healthier overall when compared to uneven teeth. Teeth straightening solutions are engineered to gently move the teeth into a more ideal location in relation to the jawbone and improve dental function. Issues like misalignment, crooked teeth, too many teeth, and gaps should all be fixed with straightening treatments.
Gum contouring can boost the wellness and look of your smile.
If patients have an overabundance of gum tissue, it might obscurea bit of the tooth enamel, causing the teeth to appear too short and promoting an environment for gum disease. To create a a more pleasing appearance and to improve one's dental health, we will do a gum contouring service that removes some of the excess tissue and remolds the gums to evenly frame the teeth.
Teeth whitening is a popular treatment for individuals of varying ages.
Being one of the simplest dental services, teeth whitening is done to improve the overall visual appeal of the smile by eliminating yellowing. In-office whitening offered at Gulf Breeze Dental Care is customized to fulfill your one-of-a-kind needs and may whiten your teeth several shades to create a more youthful and vibrant smile. When coffee or sodas, tobacco use, or general aging have muted the brilliance of your smile, teeth whitening should be a great way to boost your appearance.
GIVE YOUR ORAL HEALTH THE FOCUS IT REQUIRES
Whether you have less serious issues regarding your teeth or require more complicated forms of care, our team performs the contemporary dental procedures you require to have a healthy and beautiful smile. Regular dental treatment might allow you to maintain the look and health of your teeth. It's crucial to have twice-annually dental checkups to ensure that any signs are detected and taken care of promptly. Advanced dentistry techniques give a diverse catalog of treatments to help elevate your oral wellness. If you get personalized dental care, you shouldn't feel the need to be embarrassed by your smile any longer. Arrange your visit with our highly trained professionals in League City, TX to take the first leap toward receiving a shining and clean smile.