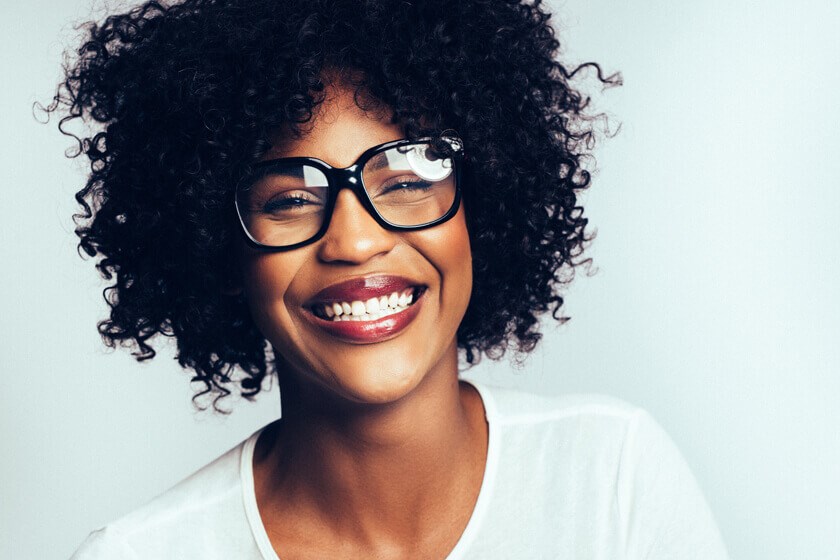 ARE YOU A CANDIDATE FOR INVISALIGN THERAPY?
Though uniform, perfectly aligned teeth are more fashionable than ever before, classic metal braces are being used increasingly less often. Since the day Invisalign came on the scene, adults and teens alike have been talking to their dental practitioners in League City, TX to find out all about this revolutionary procedure that can provide an aligned, beautiful smile. In contrast to clunky metal braces, Invisalign has transparent, removable trays that gradually shift the patient's teeth into proper alignment. The newest Invisalign process is terrific for all the student and professional inhabitants of League City, TX who wish to avoid braces, which they are concerned might diminish their self-confidence or professional status. The excellent crew of dentists at Gulf Breeze Dental Care provide Invisalign as an effective treatment for those who want even, straight teeth without the appearance of traditional braces.
WHO SHOULD GET INVISALIGN THERAPY?
Invisalign treatment is a great option for adults or patients in their late teens who already have all their permanent teeth and need to fix a slight misalignment. Invisalign is provided by orthodontists to treat several common alignment problems, for example, uneven teeth, extra spacing or gaps, and tooth crowding, plus mild malocclusion (overbites, under bites, etc.). Lots of men and women opt for Invisalign just because of its simplicity and appearance aspects. Most of your acquaintances won't even notice you're using them, and Invisalign can be removed for drinking, eating, and significant events. The majority of men and women opt for Invisalign over conventional braces, as they are see-through, comfortable, and barely noticeable.
CAN INVISALIGN THERAPY TREAT GAPS?
Even though Invisalign can help with slight to moderate teeth unevenness, it is not suggested for severe conditions, for example, a substantial under bite or extensive gaps. Your orthodontist in League City, TX will examine your dental concerns to determine whether Invisalign is the most effective option for you. It is, therefore, crucial to keep in mind that fixing your teeth using Invisalign means being diligent with the aligners. Those using Invisalign have to have them in all the time (a minimum of 20 hours per day), and you should also be very cautious about where you keep them. If you don't keep an eye on the aligners or need to get replacements frequently, your therapy can become much pricier, which is likely to hinder your outcome. Compared to traditional braces, which are left on for your complete therapy, Invisalign demands more involvement on the patient's end. You have to be sure to use the aligners as long as you can. Deciding not to use your aligners will delay your progress, since the teeth will take more time to transition into their new places. If you are unwilling to commit to the effort and responsibility involved in Invisalign, you might need to think about more conventional options.
JUST HOW WILL INVISALIGN THERAPY WORK?
When you begin your Invisalign therapy, electronic casts of your teeth will have to be done. The casts must be utilized to create your first set of aligners. They can be created for your upper and/or lower teeth, based upon your dental concerns. Every 2 – 3 weeks, you will have to substitute your aligners with more refined ones. This works to gently shift your teeth into their correct spots. Your dental practitioner may periodically take fresh photos of your teeth to keep an eye on your progress and help design replacement sets of aligners. To be able to get the absolute most from your therapy, you need to utilize the aligners as long as you can, just putting them away while eating and brushing your teeth.
IS THERE REQUIRED CONTINUING UPKEEP AND MAINTENANCE WITH INVISALIGN THERAPY?
In contrast to traditional braces, the maintenance with Invisalign is relatively straightforward. You don't even need to be concerned with rubber bands or the discomfort related to tightening brackets or arch wires. Brushing and flossing are simple. You just take out the aligners to get clear access to your teeth. Further advantages of Invisalign include consuming anything you enjoy and the freedom to take them out for special events. As the things you eat and drink can't touch the aligners, they won't be negatively affected. Nonetheless, you should wash out your teeth and aligners before placing them back in. Individuals using Invisalign will have to go to their orthodontist every couple of weeks to monitor how well their teeth have been progressing. Your orthodontist may inquire whether you've experienced any problems with your present aligners and decide whether your teeth have shifted enough for the subsequent set. It is quite crucial that you follow your orthodontist's recommendations and not keep using one pair of aligners longer than you need to or try to omit a set; this will affect your results and may elongate your Invisalign therapy duration.
HOW LONG WILL I NEED TO USE INVISALIGN?
Every individual's treatment program is somewhat different, so the length of time it takes to adjust your teeth will differ in each case. Multiple elements go into the treatment duration, for example, the degree and variety of dental problems that have to be corrected, as well as the amount of aligner sets it will take to get the optimal outcomes. Typically, the treatment duration may last anywhere from 1 – 2 years. Following your consultation appointment with your dental practitioner and getting your electronic molds created, you will get a far better idea of your treatment duration.
DO INVISALIGN USERS NEED TO USE A RETAINER?
After the Invisalign therapy has moved your teeth into their proper alignment, your teeth and jawbone will require some additional time to reset. This is why it is necessary to diligently utilize a retainer. Every retainer is constructed from the exact same nearly invisible substance as Invisalign; therefore, they are light and virtually unnoticeable. At first, you will have to put in the retainer as much as you did your aligners — a minimum of 20 hours per day. However, gradually], you will transition into just using your retainer while you sleep to retain the new positioning of your teeth.
WHERE TO GET INVISALIGN
If you want to hear more details about Invisalign, we invite you to call us in League City, TX to set up a visit. We will be pleased to devote some time to offering details about the Invisalign therapy procedure. Our group of dentists at Gulf Breeze Dental Care would love to offer a personalized Invisalign therapy strategy that will explain all the particulars of the way Invisalign can help you achieve your most beautiful smile. The total value of your Invisalign therapy, together with an approximate treatment period, can also be given at your initial appointment. Visit us soon to discover whether Invisalign is the most effective option for you.