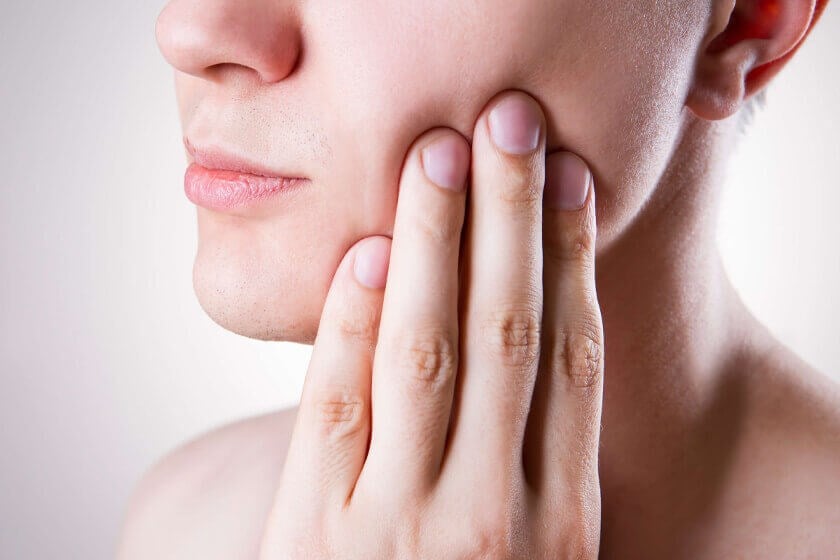 Roughly 175 – 180 million individuals in the U.S. have run into problems relating to missing one or several teeth. As many people consider tooth loss, the cosmetic impact on the smile is usually their primary worry. However, what you might not realize is losing teeth, even just one, can influence much more than the appearance of your smile. Teeth have a more critical part in a patient's oral health and overall well-being than simply creating the appearance of a gorgeous, glowing smile.

Quickly replacing missing teeth with a reliable solution offers the most favorable outcomes for oral health. At Gulf Breeze Dental Care, our talented staff of dental practitioners is pleased to offer an array of tooth replacement procedures to help men and women in League City, TX overcome tooth loss and enjoy optimal dental health.

COMMON CAUSES OF MISSING TEETH
Inadequately functioning teeth may need to be extracted in order to help a person's oral wellness and decrease the risk of issues for the long term. Some of the more typical causes of missing teeth include progressive periodontal disease, severe bone weakening, acute tooth decay, abscesses, or trauma. Different conditions that could require an individual to receive a tooth removal are broken teeth, fractured roots, or extensive damage.

THE EVENTUAL CONSEQUENCES OF LOSING ONE OR MORE TEETH
When a tooth or several teeth are lost, it affects a vast scope of factors regarding your mouth, oral health, and general daily life. A majority of patients go through huge issues after losing a tooth, such as:

Overall Dental Function
Losing even just one tooth might hurt your capability to bite into food and talk with comfort. A lost tooth might get in the way of your ability to bite into certain foods and cause you to talk with a lisp.

A Patient's Outward Appeal
Besides creating a space between the teeth, losing one or several teeth might lead to someone's facial structures looking deflated around the mouth and cheeks. The teeth help to maintain a more attractive shape to the face and mandible.

Tooth Positioning
While many patients may not know this, the teeth actually need each other to maintain their correct position within the mouth. If a tooth is gone, the surrounding teeth might migrate into this opening.

Jawbone Loss
The jawbone relies on ongoing stimulation from the tooth roots to be in its best standing. If teeth fall out, the bone isn't supported by this structure, leading it to break down. Bone loss carries its own unique set of consequences and might make it harder to substitute lost teeth with dental implants.

The Effect On Your Health
Losing teeth could change several aspects of your well-being. From problems with regular oral function to lowered self-assurance, missing teeth tend to have a significant influence on your entire way of living, smile, and oral health.

TOOTH RESTORATION OPTIONS TO HELP YOUR DENTAL WELLNESS
Our talented League City, TX dental practitioners offer custom-made dentures, dental implants, and fixed or removable bridges to help you overcome losing one or numerous teeth. We use high-quality materials to create tooth replacements to return your dental functions and the aesthetic appeal of your smile. All of the listed tooth replacement procedures can be personalized to match your particular needs.

Full or Partial Dentures
Removable dentures can be partial or full-arch pieces that replace lost teeth in the upper and bottom arches. Partial dentures depend on the natural teeth for support, while full-arch dentures are affixed to the gumline via natural jaw contours or a tiny amount of denture glue.
Effective Long-Term Restorations
Implant-supported restorations involve a metal post that serves as a man-made tooth root, as well as a dental crown, bridge, or denture that's firmly anchored to the screw. When joined together, these pieces brilliantly replicate the structure, abilities, and aesthetics of permanent teeth. Implants are anchored to the jawbone to produce sustainable durability for tooth restoration.

Fixed Or Removable Custom-Made Bridges
A bridge replaces one or more teeth absent from the same region in the mouth. Dental bridges take the form of a series of crowns that are connected to work as a single appliance and take the place of a single tooth or a few teeth. These restorations might be implant-supported or supported by nearby teeth, based on your needs.

PREVENT TOOTH LOSS FROM DAMAGING YOUR ORAL HEALTH AND SMILE
Using contemporary techniques, replacing missing teeth with affordable dentures, dental implants, and fixed or removable bridges can help you attain good oral health and a glowing appearance. If tooth loss starts to harm your daily life, we ask you to contact our highly qualified team of dental professionals in League City, TX to schedule a consultation.