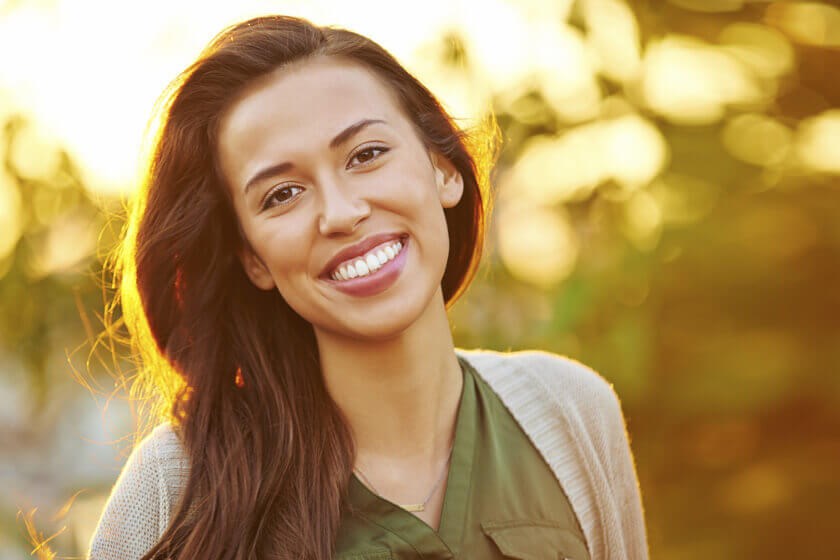 HOW A SMILE MAKEOVER CAN HELP YOU SMILE YOUR BEST SMILE!
Is your smile helping or hurting your confidence? If you are not sharing your smile because you have imperfections such as discoloration or crooked teeth, a smile makeover could be the answer to enhance your confidence and smile. At Gulf Breeze Dental Care, our team of dental professionals perform smile makeovers that could incorporate gum sculpting, porcelain veneers, laser and home teeth whitening, Invisalign, or even a restoration for lost teeth. Depending on what your concerns and objectives are, our staff is educated in a broad range of cosmetic procedures so we can create the perfect smile makeover program. Take a minute to read about a few of the top issues people in League City, TX have regarding their smiles and the procedures we provide at Gulf Breeze Dental Care.
WHAT YOU MIGHT GET FIXED WITH COSMETIC DENTISTRY
Cosmetic may be performed to address the majority of aesthetic issues that women and men in League City, TX have regarding the look of their gums and teeth. A few of the most frequent problems are:
GAPS BETWEEN TEETH
Certain people like the distinct look of a dental gap, but if you are not happy about yours, then there are many cosmetic treatments that may help. Based upon how big the gap is, you might be a candidate for veneers to mask the gap. A slender shell made from porcelain, veneers are bonded to the teeth. Your dentist will ensure that your veneers fit comfortably and look natural. In case you have spaces between a couple teeth, then you might want to have an Invisalign treatment to correct your dental alignment. A series of removable aligners, Invisalign shifts your teeth to the right place to get rid of gaps.
OVERGROWN GUMS
When the gums are overdeveloped, it can lead to an uneven proportion of gum to teeth. This causes what's popularly called a "gummy" smile. Although it's usually not an immediate issue, it may cause your teeth appear short and impact the overall look of your smile. Gum sculpting (also called gum contouring or crown lengthening) eliminates the excess gum tissue to reveal a higher gumline. An experienced dentist in League City, TX will reveal your very best gumline to get a gorgeous smile.
LOST TEETH
If you've lost one tooth or teeth, then it's affecting the look of your smile. However you lost a tooth or multiple teeth, your smile makeover program will help improve your smile. A single lost tooth may be hidden using veneers or replaced using a restoration. An implant-supported restoration may replace one tooth or a few in your smile to get a natural-looking restoration. You might also get a customized bridge, which will be colored to blend in with your other teeth to get a smooth outcome.
DENTAL MISALIGNMENT
Crooked and misaligned teeth have a huge effect on the look of your grin. If you have teeth that are crooked or misaligned you might be a great candidate for orthodontics, such as Invisalign. Ideal for older teenagers and adults who would like a straighter smile minus the problems of metal braces, Invisalign is almost invisible and removable so it is easy to brush and floss your teeth. Teeth in proper alignment will not only help your smile look much better, but it can enhance your general dental health.
MISSHAPEN OR SMALL TEETH
Misshapen or small teeth can benefit from veneers. Microdontia (a condition where the teeth are underdeveloped) may affect your smile. Although microdontia generally doesn't impact your oral health, it will make your teeth seem immature and not as attractive. A pair of custom veneers may enhance the look of your smile by covering small and/or misshapen teeth.
DISCOLORATION AND STAINS
Each glass of wine, sip of coffee, and yummy berry that you consume can leave an impression on your teeth. Unless you are cleaning your teeth immediately after each single time you drink and eat (who has the time to do that?), then your teeth are developing stains. As time passes, these stains will make your teeth look yellow or dull. You might have used or looked into store-bought whitening kits; however, these provide minimal improvements. For quick, safe, and powerful results, get a professional teeth whitening treatment. Many dentists in League City, TX provide both in-office and home teeth whitening options.
CHIPS
The smallest chip in your enamel could make your teeth look uneven and jagged. A good choice to revive your smile is veneers. A slim ceramic shell is applied over your teeth to make your grin appear better. Cosmetic veneers are custom made to fit over your either your top or bottom teeth, or both based on your goals. Chips might also be enhanced using bonding and contouring, a process which utilizes composite resin (the exact same substance used in fillings) to fill in the chipped enamel. Although bonding and contouring is a faster process, veneers generally last longer.
KEEPING YOUR SMILE GREAT
As soon as your treatment plan is done, it is crucial that you keep your teeth and gums healthy and looking good. This starts with a home hygiene regimen (flossing, brushing, plus mouthwash), which you adhere to daily. To keep your teeth bright, ask your dental team about getting a kit to whiten your teeth at home. Using professional whitening gel and custom-made dental trays, you should use your kit as necessary to improve the brightness of your enamel. Besides daily oral care at home, you must continue to go to your dentist in League City, TX two or more times a year for an oral health exam and bi-annual cleaning. In these appointments, your dentist will check for any developing issues (such as gum disease and cavities) and deal with them so that your grin remains healthy and beautiful.
SCHEDULE A SMILE MAKEOVER CONSULTATION
If you need only a couple of minor treatments or a complete restoration, your cosmetic dentistry plan will be customized based on the restorative and cosmetic treatments that suit your cosmetic objectives. If want to learn more about getting a smile makeover, then schedule an appointment at our practice in League City, TX. Using our experience, advanced equipment, and contemporary methods, our staff at Gulf Breeze Dental Care will work together with you to create your treatment program. Come in with your goals and get ready to leave with a smile that will stun the roads of League City, TX!