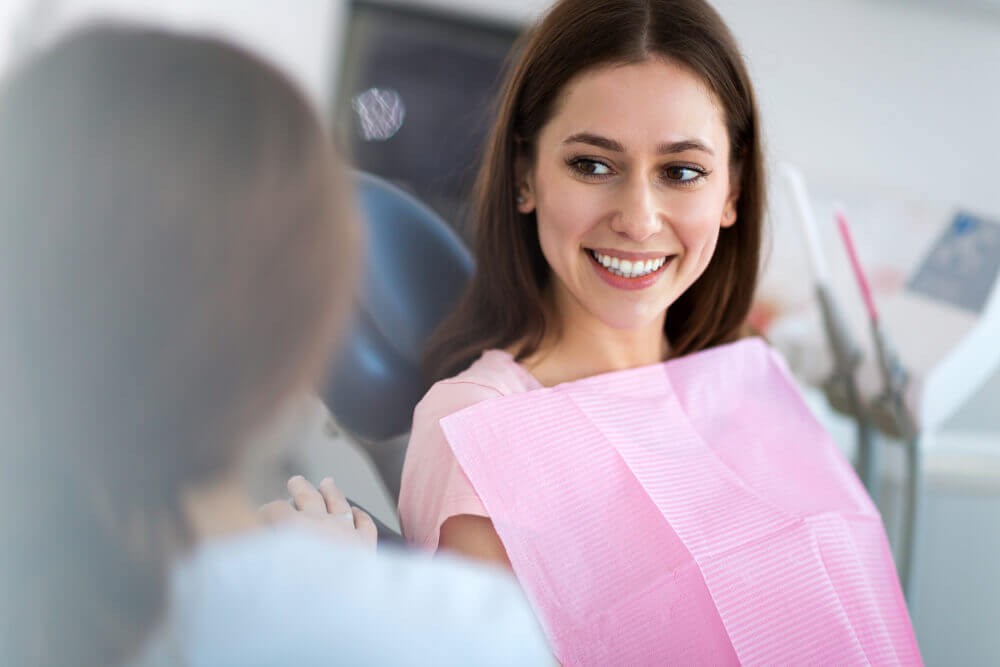 GETTING OVER (OR AT LEAST THROUGH) DENTAL FEARS AND ANXIETY
Public speaking, heights, bugs, small spaces, and the dentist. These are a few of the biggest fears Americans have. Although we may not be able to help you with most of these, our team at Gulf Breeze Dental Care is able to help you conquer your fear of going to the dentist. Maybe a negative experience with a procedure or dentist has kept you from returning for your bi-annual cleanings and annual oral health examination. No matter what has been keeping you from scheduling regular appointments with a dentist in League City, TX to prevent or treat problems, sedation dentistry could be a good option. This post discusses the main sedation dentistry options, how candidates are screened, plus what to expect.
OPTIONS IN SEDATION AT THE DENTIST'S OFFICE
The majority of dental practices in League City, TX use three methods for sedation — oral-conscious medication, nitrous oxide gas, and IV (intravenous) sedation. One or two methods might be suggested according to what treatment you are getting and your level of anxiety. Local anesthesia might also be added to numb the soft tissue around the treatment area.
ORAL-CONSCIOUS SEDATION
Sometimes called enteral sedation, oral-conscious sedation uses a sedative that is prescribed and taken prior to your procedure to help keep you calm and relaxed. Based on your needs and what procedure you are getting, your dentist will prescribe the appropriate medication type and amount. Oral-conscious sedation will allow you to be awake, but in a relaxed state. Patients may drift into a light sleep, but they can be gently awakened after their procedure. Oral-conscious sedation might be prescribed to help with anxiety and dentophobia during normal cleanings and oral health examinations or combined with local anesthesia to help you get through noninvasive procedures (such as periodontal surgery or a root canal). When you take an oral-conscious sedation, you'll be asked to have a family member or friend take you to and from the dentist's office.
NITROUS OXIDE SEDATION
More commonly called "laughing gas," patients have been getting nitrous oxide sedation at the dentist's for a long time to help them relax. The combined oxygen and nitrogen gases are inhaled through a nasal hood. This sedation is often used to reduce anxiety during exams and cleanings plus for noninvasive treatments (such as cavity fillings or SRP therapy). Unlike oral-conscious sedation, the level of gas can be adjusted during the treatment. The sedation wears off as soon as the gas is turned off. Nitrous oxide sedation may be used with local anesthesia as well as stronger sedation methods. The majority of people can tolerate nitrous oxide sedation and can drive themselves home.
IV (INTRAVENOUS) SEDATION
Based on the amount and type of medication chosen, IV (intravenous) sedation can be either moderate or deep. IV sedation puts the medication straight into your blood, which means this isn't a good choice if you are afraid of needles. Intravenous sedation is used for more extensive procedures (like wisdom tooth extraction or surgery to place a dental implant). The level can be changed and patients generally come out of the sedation a few minutes after the medication is stopped. You need to arrange for a friend or family member to come get you after your procedure and should spend the day recovering.
WHO IS A CANDIDATE FOR SEDATION?
Prior to administering sedation, your dentist will schedule a consultation to choose what method of sedation is safe and fits your needs. You should talk to your dental team regarding your medical history, if you have or had a serious medical condition, if you have any allergies, and medications you take (this includes medications prescribed by a doctor, in addition to store-bought vitamins, herbs, and supplements). It is imperative to be honest and open to avoid interactions and side effects. In this appointment, your dentist will give you their sedation recommendations and, if you're approved, what you need to do prior to and following your sedation. Typically, pregnant women should put off sedation and procedures.
PREPARING FOR YOUR APPOINTMENT
To reduce your risk of common side effects, like nausea, it is recommended that you eat a small meal before taking your oral-conscious medication or getting nitrous-oxide gas at your appointment. If you are getting IV sedation, you might be told to fast for a few hours prior to your appointment. Your dental team will explain your pre-sedation rules; however, if you're receiving IV or oral-conscious sedation, you will likely need to have responsible adult bring you to the office because you won't be able to drive.
WHAT TO EXPECT AFTER SEDATION
It's possible you will recover easily or you might take longer based on the method of sedation administered. Your dental team should talk to you about what will happen, such as potential side effects and any food restrictions. How fast you recover will also vary depending on what treatment or procedure was performed (a cleaning probably won't slow your recovery; however, oral surgery will add some time). Be sure to follow your dentist's recommendations and look for symptoms of an infection or allergic reaction.
LEARN MORE ABOUT SEDATION DENTISTRY
This article is just a basic overview of sedation dentistry, contact a dentist's office in League City, TX to schedule an appointment. At Gulf Breeze Dental Care, we carefully screen patients to see if they are able to safely get sedation in their consultative appointment. Your team will let you know what will happen throughout the whole process to help you feel prepared and comfortable. Our team strives to make your appointments a good experience so eventually, you can get twice yearly cleanings and dental check-ups without anxiety or fear. Reach out to our office in League City, TX to schedule a consultation and get more information about your sedation options.