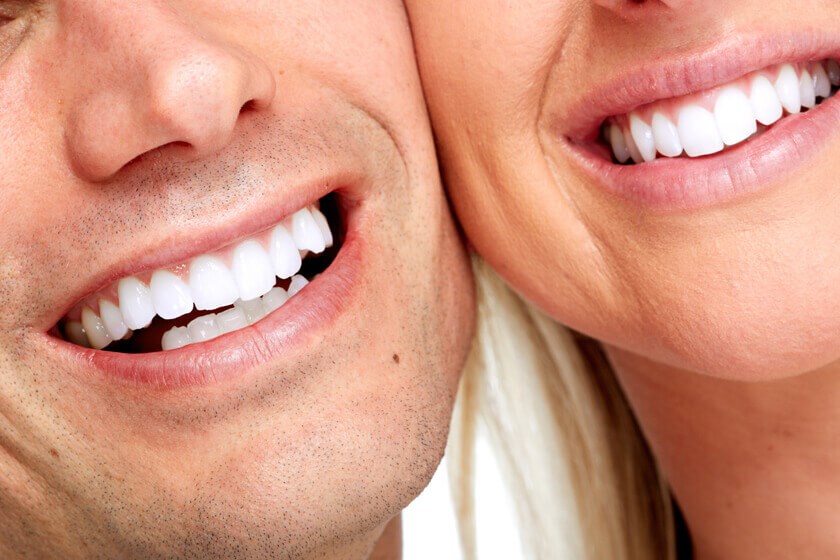 RESTORE YOUR BITE WITH DENTURES
While many individuals are considering implant-supported restorations to restore their smiles, traditional dentures can still be a smart, affordable choice for League City, TX patients. A set of dentures can be used to take the place of many or all of your teeth in your top and/or bottom arches. At Gulf Breeze Dental Care, we provide custom dentures created with high-quality materials for a comfortable, secure fit that appears totally natural. In today's post, we discuss the various kinds of traditional dentures and their associated costs, plus how to take care of your new dentures and ways to make your dentures fit better.
TYPES OF DENTURES
A dental practitioner might suggest either partial or full dentures, depending on how many teeth you need to have replaced. Most dental practitioners in League City, TX also furnish a set of temporary dentures while your custom dentures are being fabricated.
TEMPORARY DENTURES
Sometimes called immediate dentures, temporary dentures are meant for use while your personalized dentures are being fabricated. Immediate dentures are not intended to fit perfectly; however, they should help you to talk and chew while you are waiting for your new set of dentures. Your dentist will discuss with you if he or she recommends immediate dentures. Your dental practitioner or a staff member will also go over your expected pricing.
PARTIAL DENTURES
In the cases of those who still have most of their own teeth, a set of partial dentures can be used to fill in the areas where teeth are missing. As with a dental bridge, a partial denture is supported by your existing teeth to restore your whole smile. Custom partial dentures provide confidence that your new false teeth will blend with the contours and tone of your own teeth, so that your new smile is seamless.
FULL DENTURES
When you must restore all of your teeth on the upper and/or lower arches of your mouth, a full set of dentures is a great choice. In some cases, any remaining teeth may require extraction before you can be fitted for your new full dentures.
CAN I AFFORD DENTURES?
The expense of dentures will vary depending on the type of dentures used, the materials they are made of, and multiple other factors. It might seem like a good idea to look for a dental practitioner in League City, TX who advertises less-expensive dentures; however, this will typically cost more overall because lower-quality dentures are more vulnerable to chips and cracks and will have to be replaced more regularly. It is really better to find a dentist in League City, TX who can give you high-quality, custom dentures that will work for you. At Gulf Breeze Dental Care, our staff of dental professionals works persistently to make certain that your new teeth will be affordable. We work with your dental insurance provider and accept multiple payment methods. Quality dentures are designed to bring back your ability to eat in comfort, talk clearly, and smile confidently, so this important investment is sure to prevent years of trouble and inconvenience.
CARING FOR YOUR DENTURES
Dentures are important to your oral health, so you really should prioritize taking care of them. During your initial consultation, ask your dental practitioner about any foods you should not eat and any other advice he or she has for caring for your new smile. Always remember to clean them at least twice daily to remove discoloration and buildup. You also need to brush the rest of your mouth, including your gums and tongue, with a soft toothbrush before putting your dentures in and taking them out to support the blood circulation in these areas. Continue to schedule appointments with your dentist in League City, TX at least biannually for comprehensive oral health check-ups so your dental practitioner can monitor the comfort and state of your new teeth. For patients who have partial dentures, you still need to have your natural teeth cleaned professionally biannually at Gulf Breeze Dental Care.
HOW TO STAY COMFORTABLE IN YOUR DENTURES
It will take a while to become comfortable in your new dentures, but soon, you can be speaking, eating, and smiling with renewed self-assurance. Over time, the fit of your dentures could change; however, there are different ways you can help make your dentures fit more securely.
RELINING AND REBASING
If the false teeth in your set of dentures are still in decent repair but the base is showing wear, your dentist should be able to reline or rebase them. The new base can be made to fit the evolving dimensions of your gums. Relining tweaks the part of the base that rests on your gums so you have a more tailored fit.
SOAK THEM OVERNIGHT
It's important to keep your dentures hydrated, so always soak them in water during those times you aren't using them. If you need a stronger cleaning, you can mix in a special denture cleaning solution while they soak overnight.
SEE YOUR DENTIST FOR NECESSARY REPAIRS
If you unwittingly drop or damage your dentures, never attempt to fix them on your own. Schedule an appointment at Gulf Breeze Dental Care to evaluate and restore your dentures. Even in cases where it looks like a minor issue, like a tiny crack, attempting to patch it yourself might generate even more issues.
ASK FOR AN ADJUSTMENT
If your dentures begin to feel like they don't fit or like they are loose, schedule a visit at Gulf Breeze Dental Care for an adjustment. Your dentist can tweak them to make them more secure.
DON'T SOAK THEM IN HOT WATER
Always use ambient-temperature water to soak your dentures. Soaking them in hot water can alter their shape and skew the fit.
ADHESIVES TO HOLD DENTURES IN PLACE
An excellent denture designed for you should be comfortably secure without adhesives, but they may help you feel more confident. There are different types of denture adhesives on the market, such as powders, pads, or pastes, that you can sample to see which works for you. Denture adhesives must be fully removed and then put on again each day. A denture adhesive can be used regularly for added confidence or short term while you wait for an appointment visit with your dentist to have your dentures rebased or relined.
BUDGET-FRIENDLY TRADITIONAL DENTURES
Restore your quality of life with partial or full traditional dentures at Gulf Breeze Dental Care. Set up a visit at our office in League City, TX to find out whether you are a good candidate to be fitted for dentures and learn everything you need to know about your available choices. Custom dentures composed of high-quality materials will help you be more self-assured while smiling, eating, and speaking.