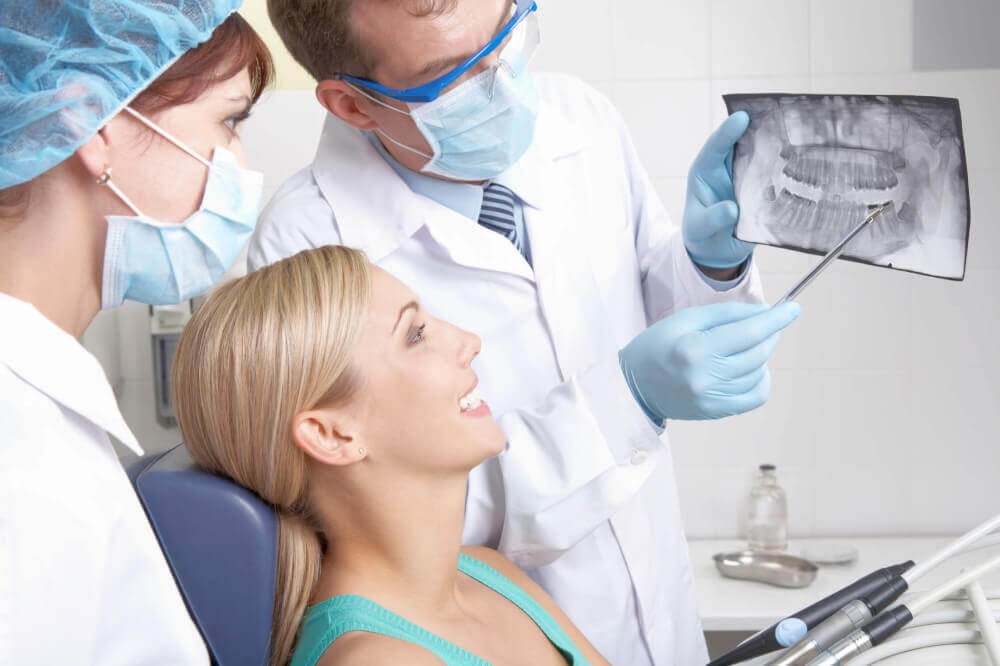 GETTING A DENTAL EXAM
Among the most significant things that you can do in order to make your smile healthy and beautiful is get yearly examinations from your dentist in League City, TX. In case you have never had a dental examination or haven't had one in quite a very long time, you might not know what to expect. Modern dental practices and technology at Gulf Breeze Dental Care make dental examinations quicker and simpler than ever. But in case you've got dentophobia (fear or anxiety about visiting the dentist), then we can help you to stay calm during your visit with sedation choices, like laughing gas or oral medication. Keep reading to find out about the value of dental examinations as well as what you can expect throughout your visit.
REASONS YOU NEED A DENTAL EXAM
You're using your mouth daily, which means you need to be certain you take great care of your mouth. It's not enough to clean your teeth twice daily since you aren't able to diagnose or treat issues, such as the first stage of gum disease or even a cavity. An examination is able to help you treat the dental hygiene issues that you can't see. When your League City, TX dentist can diagnose the issue right at the start, it may save a great deal of pain, time, and money.
WHAT TO EXPECT WHEN YOU GET TO THE OFFICE
If this is your first dental examination, you'll need to complete some paperwork, which may include your prior dental practitioners, any concerns you may have, as well as any medicines you are taking. Most offices in League City, TX request you to arrive 15 minutes before your scheduled appointment so that you may complete your paperwork and, if you're using dental insurance, they can get your insurance details. If you want, most offices put their new patient forms on their site so that you may fill it out before you get there. Even if you have your papers done, you still need to get there early in the event the office has more questions or if you have questions.
FACING ANXIETY AND FEAR
Lots of adults avoid visiting their dentist for a dental examination due to fear and anxiety. This is often the result of a prior negative experience. If you have dental fears or anxiety, Gulf Breeze Dental Care features sedation dentistry. For examinations, we will help you to stay calm and comfy with laughing gas or oral-conscious medicine. When you reach out to our practice in League City, TX to schedule your appointment, tell us if you're interested in sedation so we are able to set up a consultation to ascertain whether you're a candidate and explain your choices.
YOUR DENTAL EXAMINATION PROCESS:
ASKING ABOUT YOUR SYMPTOMS
Prior to your dental examination, your dentist may ask whether you have any questions regarding your teeth and other areas of your mouth. This may be anything as little as tooth sensitivity or a sore spot inside your cheek. This helps your team identify any dental health issues.
X-RAYS
Among the first things dental practices do for a new patient is take a series of x-rays. An in-depth view of your teeth is generally recommended once every year or more frequently if your dentist notices symptoms of an issue. X-rays help your team see issues such as cavities, an impacted tooth, and much more. Every couple of years, your dentist may get a complete set of x-rays, which includes your jaw and gums. This full view can show problems in your dental alignment and gum issues. Throughout your examination, your dentist may look at your x-rays and go over any issues shown by the pictures.
PROFESSIONAL CLEANING
So your dentist can better see and assess your oral health, your enamel will be cleaned. A team member will get rid of tartar and plaque that have built up on your enamel. After this is finished, your teeth will be polished. You can ask for help with proper flossing and brushing techniques that you can use on your own. Tell your hygienist and dentist if you feel pain or sensitivity throughout your cleaning since it could be an indication of a bigger problem.
CHECKING FOR ORAL CANCER
Over 200,000 men and women get oral cancer each year, therefore it's essential for everybody to have their mouth checked for symptoms. An oral cancer screening normally lasts five minutes; however, it might give you freedom from worrying or an early start in your therapy. Throughout the exam, your dentist will look at your gums, teeth, and tongue for any odd spots. Next, your dentist will feel your jawbone and neck to look for any abnormal growths.
CHECKING FOR GUM DISEASE
During your examination, your dentist will evaluate your gums. They'll measure your gum pockets also check for gum (periodontal) disease. When identified early, the first phase of periodontal disease (gingivitis) is fixed using a scaling and root planing therapy. But if gingivitis advances to the second phase, periodontitis, then you might need periodontal surgery. This is only one of many reasons why it's smart to get routine dental examinations, so that you can prevent lengthy and costly treatments.
GETTING THE RESULTS
After your examination is completed, your dentist will talk about your results. Hopefully, you'll have a great report then you will schedule your next cleaning. But if your dentist discovers an issue, like gum disease, a cavity, or oral cancer, then they will talk about your treatment choices. When you have a treatment, you should schedule your procedure.
GET YOUR APPOINTMENT FOR A DENTAL EXAMINATION
Ensure that your smile is beautiful and healthy by going to routine examinations from a dentist in League City, TX. Visiting a dentist once annually to get an examination can help you to find and fix issues in the early stages so that you prevent pain in addition to lengthy and costly procedures. If you are not going to the dentist due to fears and anxieties, please get in touch with our practice in League City, TX and talk to us. Gulf Breeze Dental Care provides sedation techniques to help keep you calm and relaxed throughout your examination so that you can get a healthier smile.