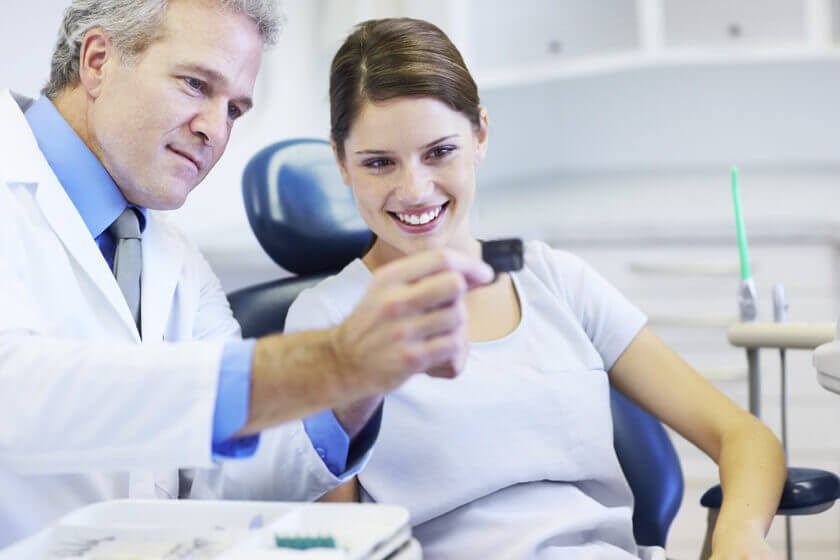 Achieving a gorgeous smile is certainly a luxury most individuals seek for everyone in their family. While visiting the dentist isn't most people's ideal choice of pastime, keeping up the wellbeing of your family's mouths with the help of a skilled general dentist is crucial for your total quality of life. Current advancements in the medical industry, coupled with how families now receive treatment, have made it easier than ever before to ensure that your smile is in good health. Our comprehensive dentistry staff at Gulf Breeze Dental Care welcomes you to find out the benefits you can get when you choose a general dentist for a lasting, strong smile.

GUARANTEEING THAT YOUR ORAL WELLNESS STAYS IN GREAT SHAPE
Similar to a primary care practitioner for medical health, a comprehensive care dental professional is important to help you attain and keep a healthy, attractive smile. Our comprehensive care dentists perform a wide catalog of procedures to address dental concerns, keep up the health of your enamel and gum tissue, and enhance the overall visual appeal of your smile. To improve your oral health and have your teeth in great condition, our primary care dentists can work with different specialists when particular treatment needs arise.

IT IS ESSENTIAL TO GO TO A COMPREHENSIVE CARE DENTIST BI-ANNUALLY
Seeing a general dentist for preventive care and treatment for more advanced dental concerns is necessary for getting a good chance to show off a happy mouth. Our League City, TX dentists and their staff are pleased to offer a vast catalog of general dentistry procedures and place your family's oral wellness as our principal priority. Joining our team will enable you to benefit from the highest standard of dental wellness because you'll have access to preventive, cosmetic, and restorative dentistry services that consist of:

Annual dental assessments are an important part of comprehensive treatment.
Regular dental assessments allow our team to have an overall look at your gumline, teeth, jaw alignment, temporomandibular joints, and your many other oral structures that create a happy smile. At your one-on-ones, oral cancer diagnostics are also done to detect any possible areas that could be abnormal as early as possible. Digital scans are taken so our staff can gauge your jawbone health, tooth positioning, fillings, and other restorations, and also scan for cavities in between teeth. Going to your once-yearly oral examinations provides the added benefit of remaining on top of any possible oral concerns and treating them before they produce an unfavorable effect on your smile and wellness.

Twice-yearly dental cleanings keep your mouth clear of tartar and harmful bacteria.
If you schedule consultations at Gulf Breeze Dental Care no less than twice per year for professional teeth cleanings, you should minimize the buildup of debris, harmful bacteria, and yellowing and take advantage of the benefits of a bright, clean smile. Dental cleanings entail plaque and buildup elimination, scaling the enamel, and flossing between them for a fresh feeling. Personalized oral care tips could also be gone over to help patients maintain a healthy oral environment throughout the year.

Corrective care is necessary to treat broken or loose teeth.
General dentistry additionally plays a role in managing certain areas of oral health. Decayed or chipped teeth are fixed by our comprehensive care dentists to strengthen their shape and function through solutions like tooth-colored fillings, dental crowns, or partial crowns. Dental bridges, dentures, and implants as tooth substitution procedures breathe new life, function, and brightness back into your smile when a number of teeth are missing.

Our dental family offers comprehensive procedures for each person in your family.
Developing a connection with our League City, TX general dental professionals can help assure that every man, woman, and child in your household has access to the best possible care when it's most important. Along with routine dental care and advanced solutions, comprehensive dentistry offers every single one of your loved ones an expansive assortment of treatments to meet your general dental needs. Certain services involve therapies for periodontal disease, dental sealants, and fluoride gel to shield your smile from decay, as well as personalized mouthguards to keep your family's smiles in check when partaking in outdoor activities.

Modern procedures for complicated oral concerns.
In some situations, getting all-encompassing dental treatment consists of solutions like root canals, tooth grinding and clenching therapy, Invisalign, and surgical or simple tooth extractions. Our general dental professionals are the individuals to turn to if dental mishaps put your oral health at risk. Although Gulf Breeze Dental Care strives to create a welcoming atmosphere for every one of our patients, sedation dentistry options may also be performed to make visiting the dentist a great experience.

IMMEDIATE TREATMENT BRINGS ABOUT EXCELLENT HEALTH
Brushing and flossing your teeth each day are vital to keep your gum tissue, teeth, and other dental structures in their greatest health, but personal dental care is merely a part of what it takes to sustain wonderful dental wellness. Receiving regular dental treatment from a knowledgeable staff in League City, TX who are dedicated to your family's smiles may make diagnosing and addressing certain issues early on. This will and prevent the need for more invasive procedure needs and bills in the long run. Periodontal disease, as an example, has been demonstrated to impact different areas of overall health by raising the risks and intensity of problems like diabetes mellitus, cardiac disease, and lowered cognition. Receiving the dental services you need will benefit your oral wellbeing and smile in the future.

YOUR GENERAL CARE DENTIST IS YOUR GREATEST PROVIDER OF GOOD DENTAL TREATMENT
Selecting a general dental professional you can trust to help your family's oral health is vital and along the same lines of choosing the greatest family physician. From preventive dental care to more expansive therapies, general dental care is certainly important to achieve a beautiful, healthy smile. At Gulf Breeze Dental Care, our caring staff has years of education in comprehensive dentistry and is willing to help men, women, and children attain a long future filled with healthy smiles. If you're looking for a trained primary care dentist, call our practice and set up your appointment.