Porcelain veneers can bring back an attractive smile by correcting certain concerns, such as stains, chips, cracks, tiny gaps, and other issues. Slender, custom-designed covers that go over the exterior surface of the patient's teeth, porcelain veneers produce an effortless, dazzling smile. Porcelain veneers are strong, but still slender enough to be semi-transparent, which helps the dental veneers to blend with the normal appearance of the teeth. Getting porcelain veneers crafted by our dentists at Gulf Breeze Dental Care in League City, TX is a fast, straightforward procedure to conceal many cosmetic imperfections and design a renovated, healthy smile.
To start the process of creating the custom-fit porcelain veneers our dentists will find room for the porcelain veneer by taking away a paper-thin layer of dental enamel from each tooth that will be attached to the porcelain veneer. When the teeth have been made ready, our dentists need to make a digital impression of the teeth that will be used to craft the custom-fit porcelain veneers in a dental laboratory. An interim veneer will be used to cover the teeth until the permanent porcelain veneers are returned to Gulf Breeze Dental Care in League City, TX. The custom-fit porcelain veneers will be bonded to the front surface of the teeth with a special resin bonding agent. Our dentists may alter the porcelain veneers as needed to provide the patient a snug fit.
An additional appointment is usually made for approximately one week after the porcelain veneers are attached to make certain the bond is tight and the finish is still comfortable. Porcelain veneers are more resilient against staining than the natural enamel, but to preserve the porcelain veneers in their best condition, our dentists suggest staying away from staining food and beverages, such as soda, tea, coffee, and red wine. Patients are advised to start or continue to keep a good home oral care routine, including daily brushing with a non-abrasive toothpaste, daily flossing, and making appointments with our dentists for professional cleanings and dental exams at Gulf Breeze Dental Care. With appropriate care, porcelain veneers can stay on for up to two decades.
Porcelain veneers are considered a cosmetic procedure, and it is typically not covered under dental insurance. Though, Gulf Breeze Dental Care in League City, TX accepts numerous payment methods, along with our dentists and the staff at Gulf Breeze Dental Care can aid patients with financing arrangements to make porcelain veneers within each patient's means.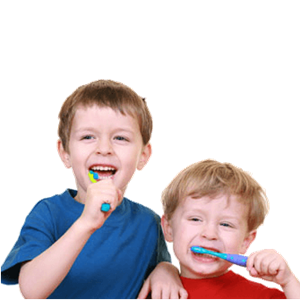 To rejuvenate your smile and hide cosmetic problems, porcelain veneers from Gulf Breeze Dental Care may be an ideal service. Teeth that are chipped or crooked, or discolored and stained teeth will be masked by true-to-life porcelain veneers that are personalized for a well-fitting, effective finish. To discover more about porcelain veneers and more cosmetic dentistry treatments that will optimize your smile, arrange a consultation with our dentists at Gulf Breeze Dental Care.
Related Procedures
Related Posts